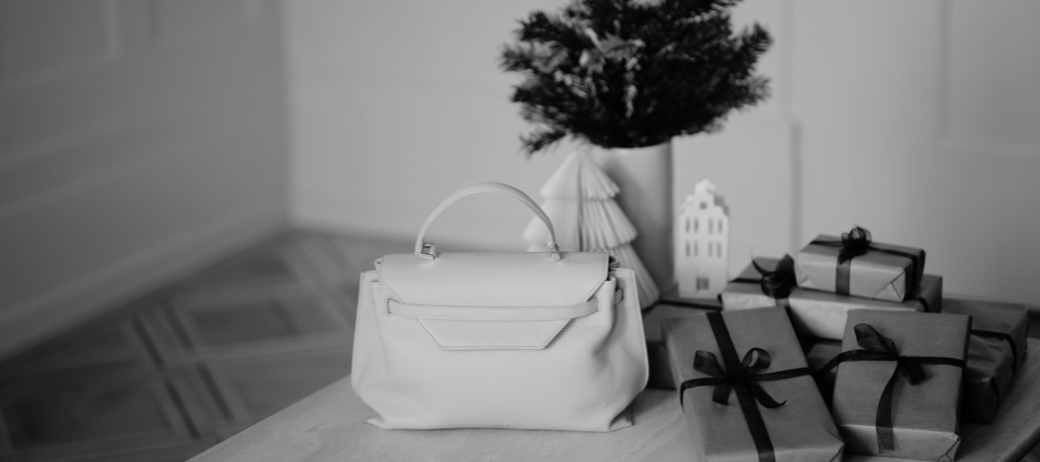 Gift Guide: For yourself, your friends and your family
The joy of receiving a gift is often not even close to the joy we feel, when giving the people we care about a gift that we have carefully selected. In an ideal dream world we would walk into a shop, see that little something that catches our attention and boom … we think of our friend, our mother, our Christmas party host, our brother and so on ... And there it is, the perfect gift. In reality, this is often not the case and we spent hours googling for something that might not make us look like a fool. To make the search a little easier, we want to show you ideas for those people in your life that you just never seem to find the right present for.
The person we forget most often is ourselves. Yes, you have heard right. Christmas is not just about bringing joy into the lives of others, but also about taking the time to reflect on the year that has slipped by in a heartbeat and to fantasize about what we can do for ourselves to make these last days of 2022 joyful, warm and cosy. So while you are on the mission to treat others in your life, do not forget to treat yourself: no matter if this means reserving an hour this weekend for your favorite book, buying yourself that bag you have had your eyes on forever, or simply serving your favorite dessert for Christmas. (We recommend doing all of that!)

For that one friend who just seems to get it always right when it comes to a stylish interior design: The "maximalists" on one side who add funky vinyl onto the walls with everything from old 
Bon Jovi tracks
 to the 
Spice Girls
 and 
swirly candles
 to light up dark colors. And the "minimalists" who know how to place 
Marmor trays
 on chic furniture in a simple and aesthetic home. Here are some ideas for those, who never seem to run out of ideas: 
Coffee table books: 
Classic and timeless: The Basic Art Series
As Architectural Digest calls it "a dope design": HIGH ON DESIGN 
A maximalism classic: ASSOULINE travel books
To dream your guests and yourself to places far away: Escape - Gray Malin
Flowers that last: 
With a lovely bouquet you can never go wrong. Byhope found a beautiful way to 
keep the joy of flowers forever with their pressed flower frames.

Vintage cameras: 
Your loved ones might already have special pictures and art, but nothing beats photographs that capture special moments and places. Sure, we always have our phones with us, however the simple act of taking pictures with instant cameras 
can be so much fun, it looks much artsier and you directly get the photo printed. Online you can also find a selection of 
reusable film cameras
 for non-professionals that are slightly higher priced, but a great long-term sustainable gift to collect beautiful memories. 

Endless energy, drive and passion - characteristics of our female leaders and inspiring personalities to whom we look up. To make life in and outside of the office - in front and away from the laptop - just a little sweeter, we have come up with small presents to show them how proud we are of them, striving for more, better, every single day. 
Stationary, stationary, stationary: 
Believe us when we say: YES! They need another notebook, sticker pad or pencil. Because the truth is that you always feel much more effective when you write your task down - even if you haven't crossed any off that list yet. 
Turn up the confidence level: 
Quick touch-up needed with just the right minimal products before the next meeting? 
The Mix & Match Duo Set
 by Kess is all you need to look like a movie star, in front of the camera or in the office. 
Drink your water: 
While our superstars might be running on caffeine, a quick reminder that coffee and matcha do not substitute water might sometimes be needed. So a fun 
tumbler
 or even a 
personalized water bottle
 for when they are on the go is a gift that keeps giving. Cannot get them away from coffee? The 
decaffeinated coffee range
 from no coffee is a great alternative and works great with the magic placebo effect. 

A cosy selection for those that might be in desperate need of pampering or those who call a hot bubble bath their kind of therapy. We are sure that you have that one person in your life who will appreciate a little gift in the form of self-care: a 
cosy candle
 with a scent we cannot forget, 
hydrating skincare
 or extra fluffy accessories that feel 
like a warm hug
. 
To wrap them close, when you're not there: 
Nothing better for grey winter evenings than a
cosy blanket
to snuggle into tightly. 
A candle to make home even more comfy and cosy: 
Smell and memories are closely linked, and smells can evoke the most beautiful emotions connected to those memories in us.
Even better, if they look as good as they smell, just like the ones from dellaemmi, that come in multiple body shapes and styles. 
A book that makes you stay in the tub (although the water is cold already):
To remember that you are not alone: The Insecure Girls' Club - Olivia Purvis  
To remember that you are not stuck: Everything I know about love - Dolly Alberton 
To remember how extraordinary we are in being ordinary people: No one Belongs Here More Than You: Stories - Miranda July 
To celebrate womanhood in all dimensions: There are Girls like Lions - poem collection 
(Amazon links for your convenience - please buy local and support independent book shops)

My love language is food. Sounds familiar? No matter if you think of that one person who appreciates good food, but is an absolute failure in the kitchen, or the other extreme, who makes a 4-course-dinner look like the easiest thing to pull off: these gifts have been made with an extra pinch of joy and love. 
A cookbook:
Cookbooks are not only a great gift for newbies to learn the basics of cooking, but also a real treasure for skilled chefs in the kitchen to get new inspiration. (And who doesn't love flipping through the yummiest recipes)
The dreamiest pink beetroot pasta and so much more:  WISHBONE - Meredith Hayden  
For the baking queens (and those who haven't tried her viral cookie recipe): The Pastry Chef's Guide: The secret to successful baking every time - Ravneet Gill 
Simplicity is key sometimes: The art of Simple Food: Notes, Lessons, and Recipes from a Delicious Revolution - Alice Waters
"From Bombay with love"
:
DISHROOM
- Kavi Thakrar, Shamil Thakrar and Naved Nasir.
More than just food: 
There is nothing more valuable to give than our time. Maybe there is that one restaurant your friend always wanted to try, the first place you had dinner at with your significant other or your favorite breakfast place around the corner, you have always told your grandmother about but never actually shown her. Write up a lovely card with a set plan, get a voucher (So that you will actually end up doing it - no going back and forth 100 times!) and spent some quality time over good food with even better company.
Careful, do not drop!:
Wonderful tableware is something that brings even simple food to a new level like the insta-famous motel a mio range and dreamy tableware from Anthropologie.
Sometimes you talk so much, you forget to talk about the things that matter: 
At some point you seem to know the other person so well, that conversations can become superficial. 
90 Fragen, die verbinden
 is a beautiful game to circle back to deeper questions and focus on the special relationship you hold with the other person. Make yourselves comfortable over food, wine or a sweet hot chocolate and get ready for brave conversation between just the two of you. 
Food + Drinks = A match made in heaven? 
We fully agree. For those that are staying sober, especially the holiday season filled with social gatherings around alcohol can be a challenging time. So to avoid the feeling of being left out, here are some great alternatives that taste much better than the mediocre wine from the bar around the corner, that leaves you with anxiety and a headache the next day.
For cocktail lovers: spirits from POLLY 
For the wine enthusiasts: white from EINS-ZWEI-ZERO, rosé from Kolonne Null and red from Weinkönig 
For the new years toast: Something sparkling from Fritz Müller
Gender cliché bingo and stereotypes do not have a platform here at AMELI, nevertheless, we find ourselves struggling sometimes to find a suitable gift for our dads, uncles, and male counterparts in life. To avoid the struggle this year and to avoid circling back to socks again, we have asked our social circle for suitable recommendations. (No socks, undies, cars, football tickets - we promise!) 
A hoodie to steal: 
Dress them in love. This time, quite figuratively. Hey Soho's
Among My Fellows range
is a minimalistic collection of high quality hoodies and shirts. What makes this brand even cooler? Instead of throwing their b-stock away, they sell them for a reduced price on
Mit Ecken und Kanten.
A Sunday in bed:
Even more fun with matching PJ's for you and your favorite person. In case there is a little one around,
Their Nibs
also has a matching pair in stock. Perfect for morning cuddles and breakfast in bed. 
Damn, that feels good!:
For those nights that you're not around, the 
small, ergonomic, vibrating roller
 is a heavenly tool for a tight spine, neck or back.
For the inner child:
He might have out-grown his "man cave" at home and might not find the time to hang in front of the TV anymore, but we are sure that nostalgia will surface as soon as he holds the controller of his new-old 
Nintendo-Retro
 console in his hands. Who knows, maybe you'll beat him in a game of Mountain Climbers? 
Games are always fun: 
Especially if they look that classy.
Backgammon,
Bridge,
Poker
,
Chess
- What is 
his guilty pleasure? 
Home to our beloved AMELI bags, we could not resist putting together some really cool gifts for everyone that loves Zurich as much as we do. As a creative town, full of contrast and colors, Zurich is home to amazing brands that we just had to save a space for on our Christmas wishlist. 
Socks for extra comfort: 
The only socks we will allow to see under the Christmas tree this year. Innovative sport socks against all kind of blisters and discomfort,
OPEN-END
performance socks will keep your feet comfy when it is time to get into shape for the new year. 
A hint of luxury... 
...that is even good for the environment. The organic knitwear and silk pieces from PRERI have just launched this year. Still a hidden gem, these pieces will be a gift your friend and family will cherish forever, no matter if it's in the form of an effortless 
jumper
 or a versatile 
silk scarf
to wear around your neck, head or even your favorite AMELI bag. 
Would it be Christmas without some sweets?
If you live in Switzerland you are in for a special treat. Nearly too pretty to eat, the
cake boxes
 and sweets from Lola's Kitchen keep what they promise and are our chosen guilty pleasure for this holiday season.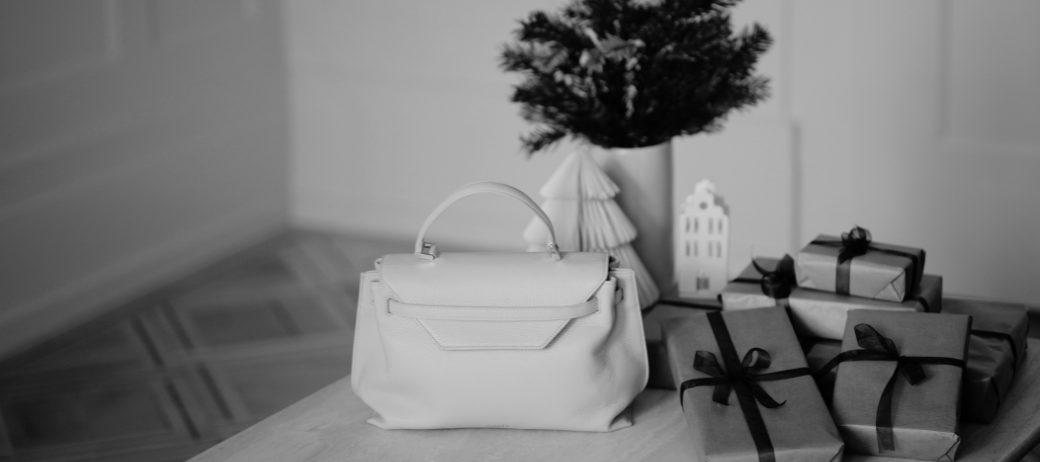 Find out-of-the-ordinary recommendations for the perfect gift for your colleagues and your boss, just in time for Christmas.
Read more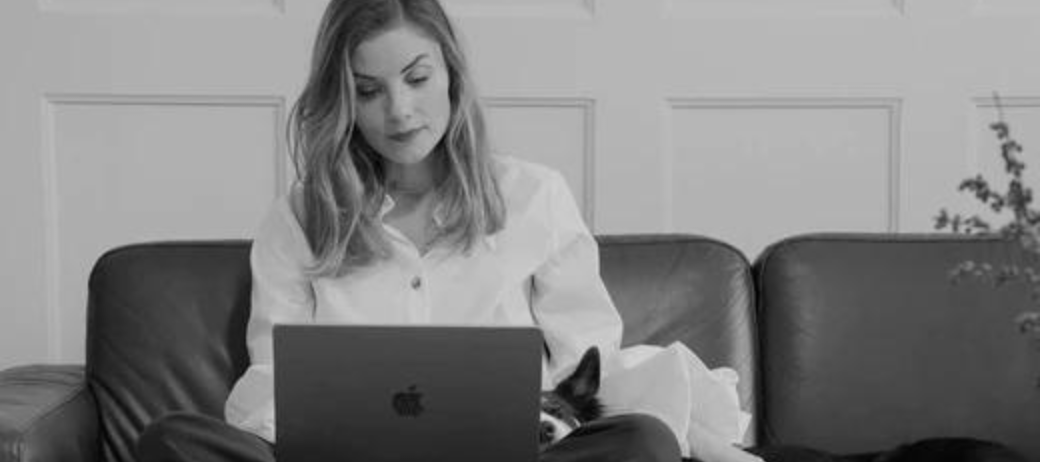 It's now another year down, AMELI's second "real" year, and it's been a complete roller coaster ride. In the process, we have once again learned so much, grown so much as a team, community and bran...
Read more