Let's take care of your bag
AMELI bags are made to last and we want to support you in the best possible way in taking care of yours. In order to maintain your bag's soft and supple texture, we would like to provide you with some simple steps to take care of your beloved AMELI bag to keep it waterproof, supple and luminous for a long time.
Please consider that different leathers age in different ways and some are more delicate than others. This leather care guide is specifically designed for our AMELI products.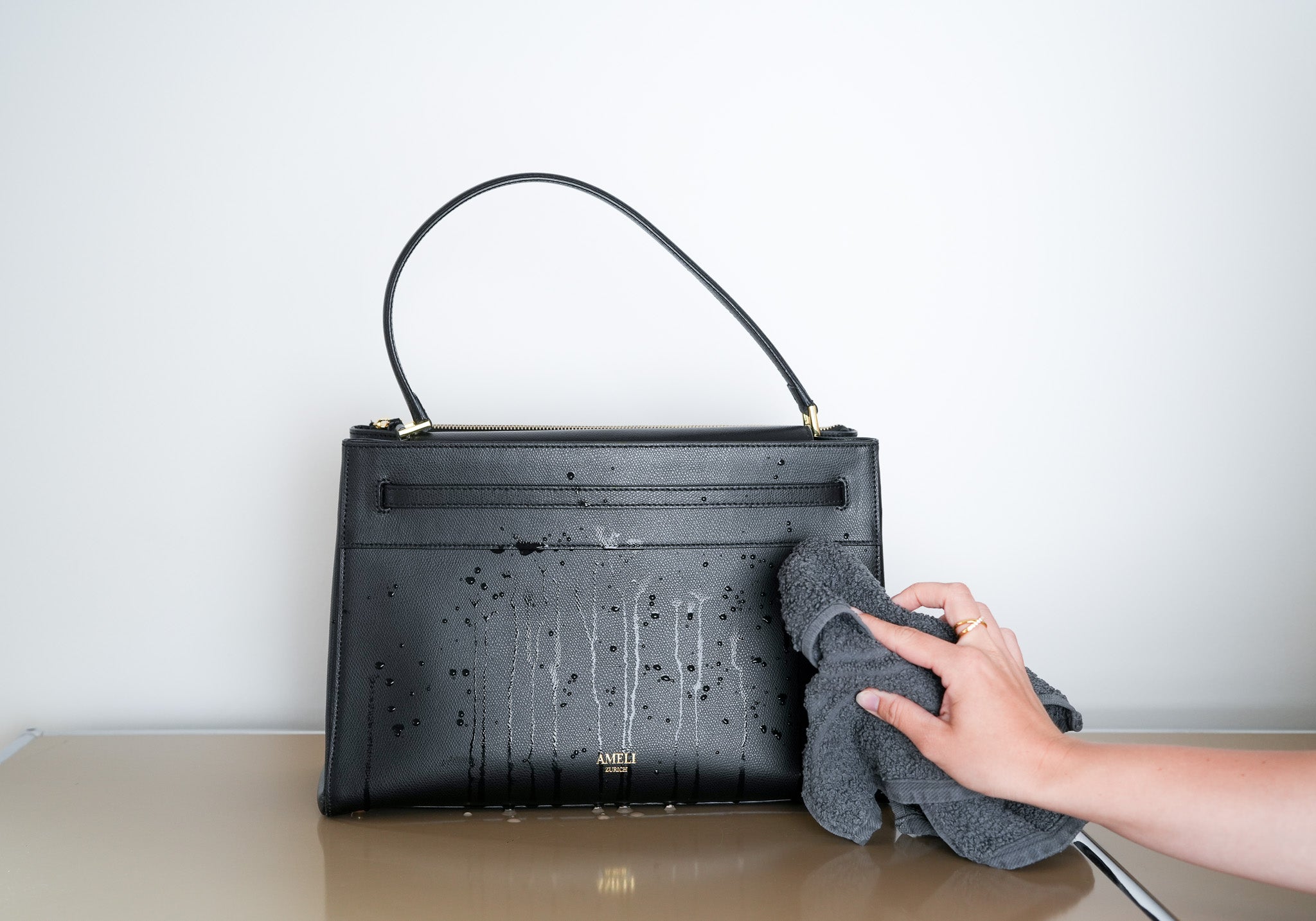 How to handle water and dirt
Our high-quality leathers are very restiant to water, dirt and scratches. Still there are some things to keep in mind:
Should your AMELI get very wet, wipe off any residual water as soon as possible and let it air dry naturally, away from sunlight and heat (no hairdryer!).
Every now and then, clean your AMELI with a soft, slightly damp cloth to remove dirt.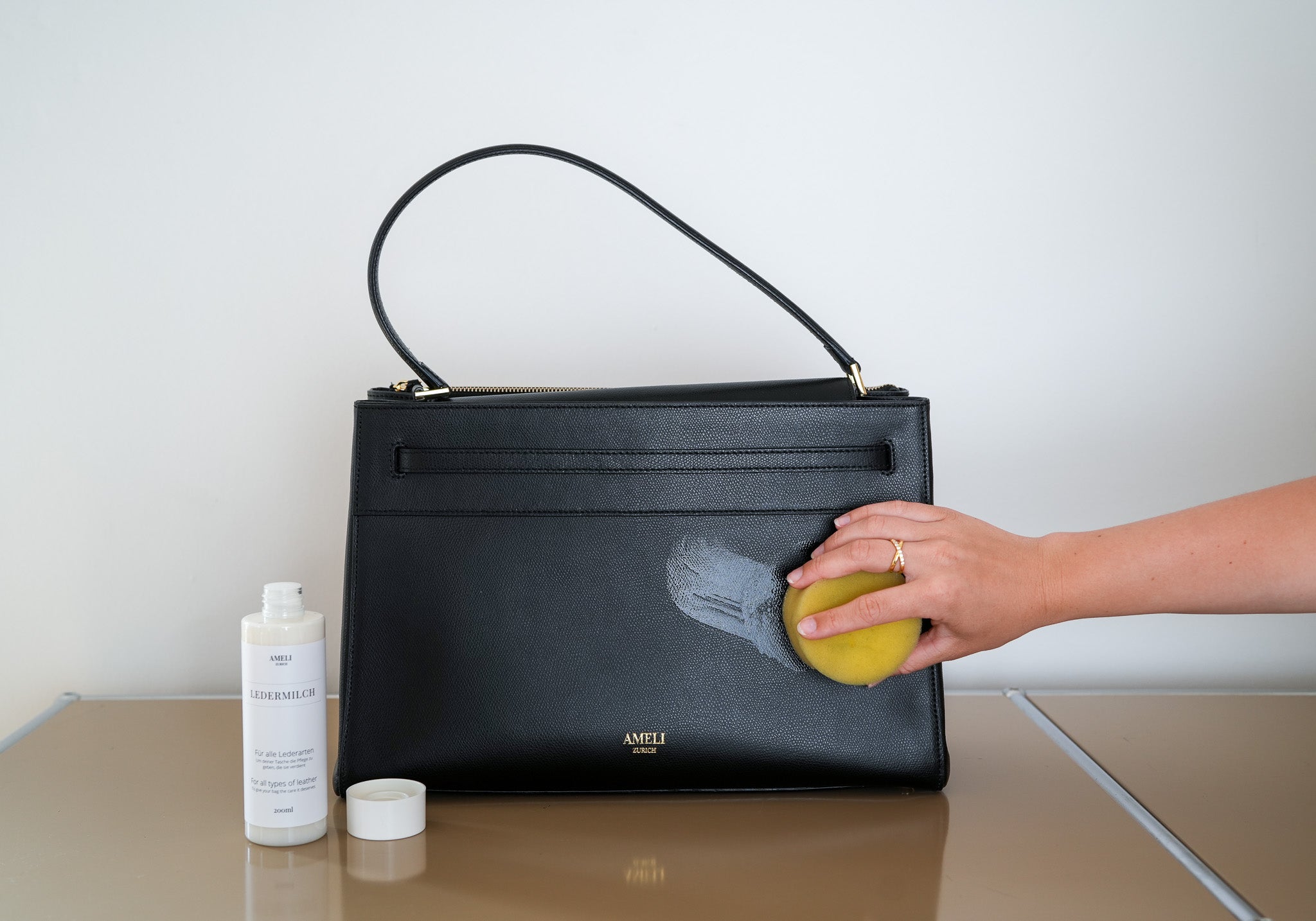 How to nourish
Every 2-3 months, nourish your AMELI bag with a leather conditioner containing fats and/or oils to restore moisture and improve the material's look. This will keep your bag waterproof and ensures that the leather and color continue to look their best.
Please stay away from products that contain alcohol or acetone, as they will cause severe damage to your leather bag by removing color from the material and leaving bleached spots.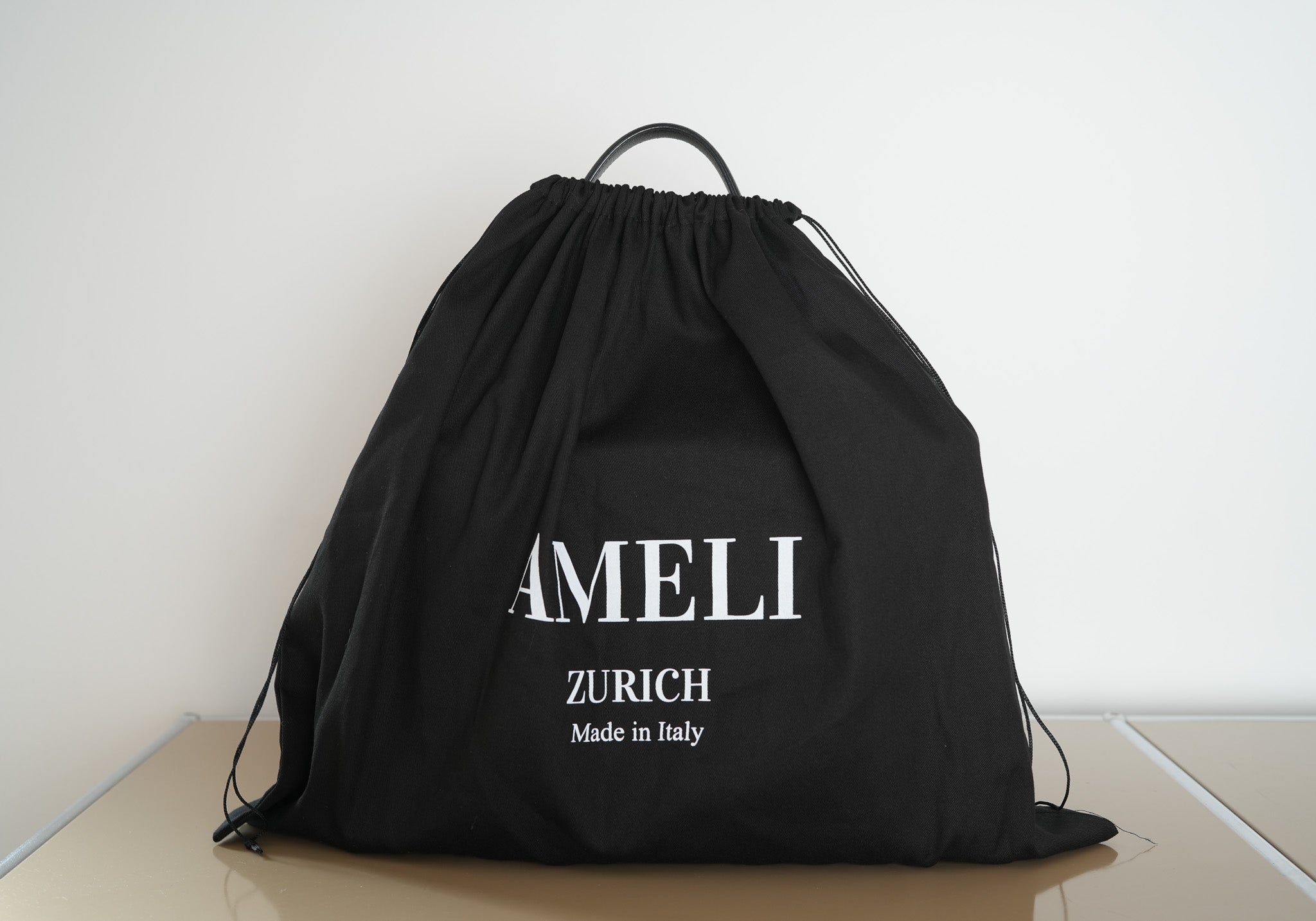 How to store and keep in shape
If you don't use the bag for a longer time, fill the inside with a pillow or blanket to ensure it keeps the shape also over time.
Also make sure to avoid direct sunlight. Put your AMELI bag inside our dust bag and store it on a shelf in a low-light environment.
For the CENTRAL bag, it's best if you store the clutch inside the bag.
What we recommend for leather care
Patina Leather Milk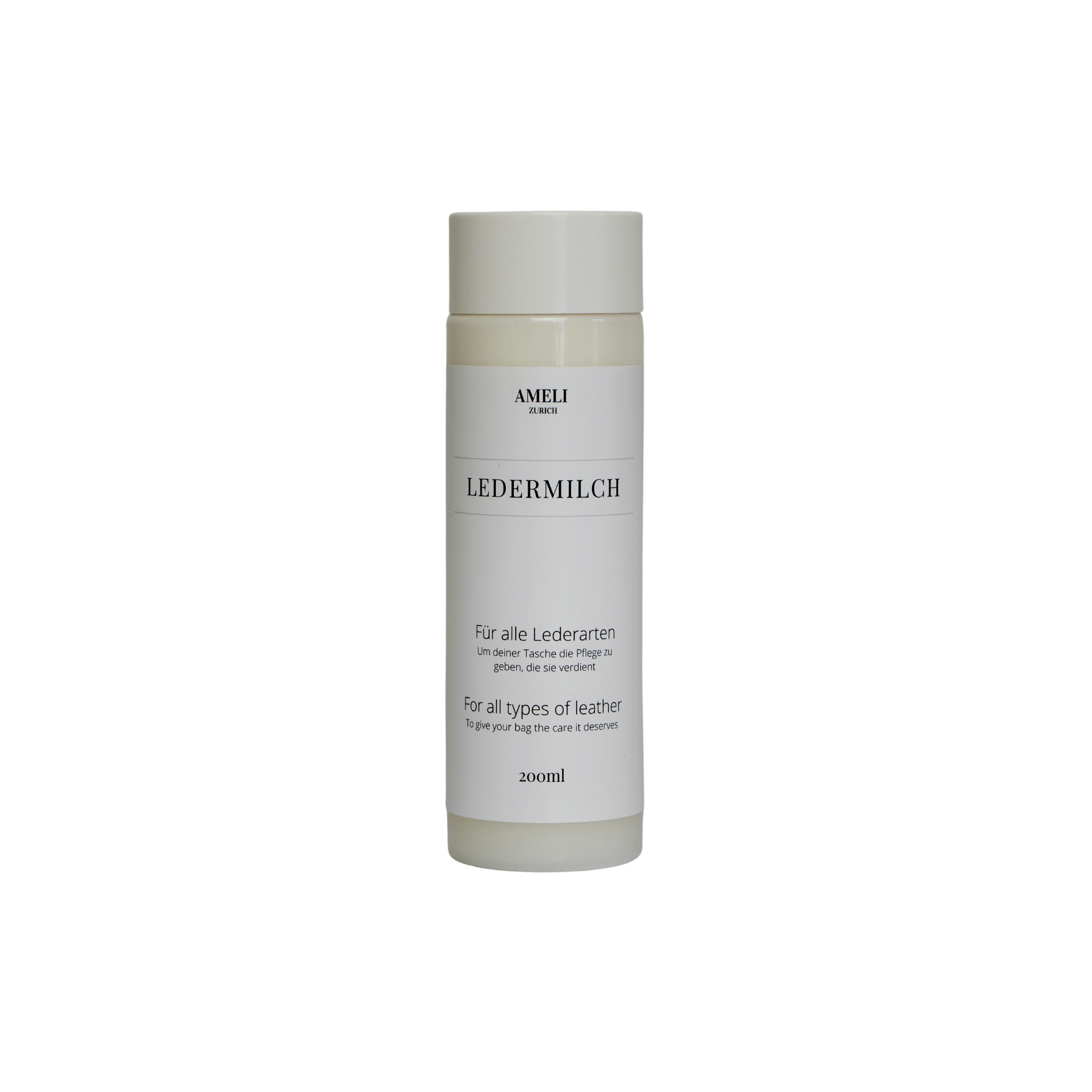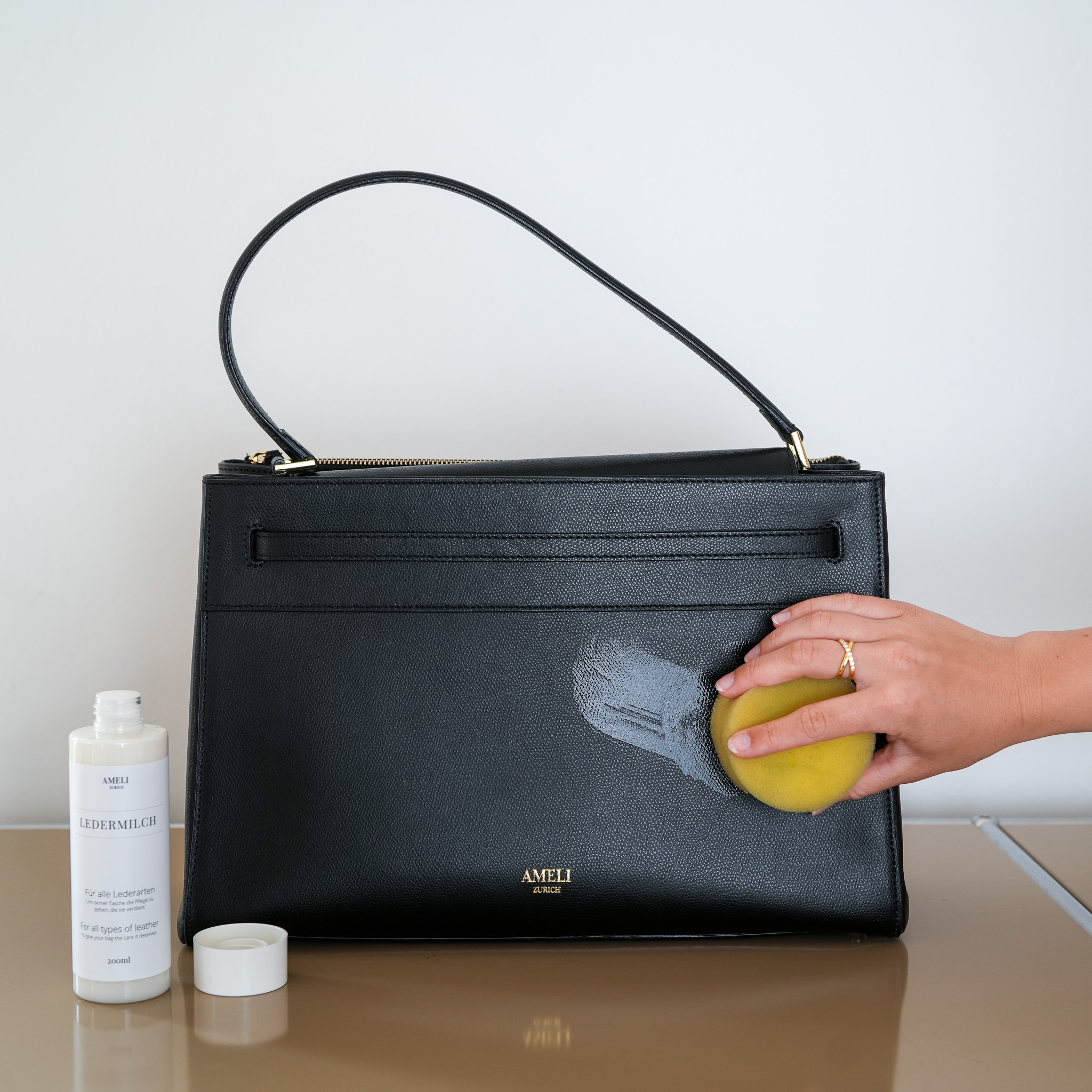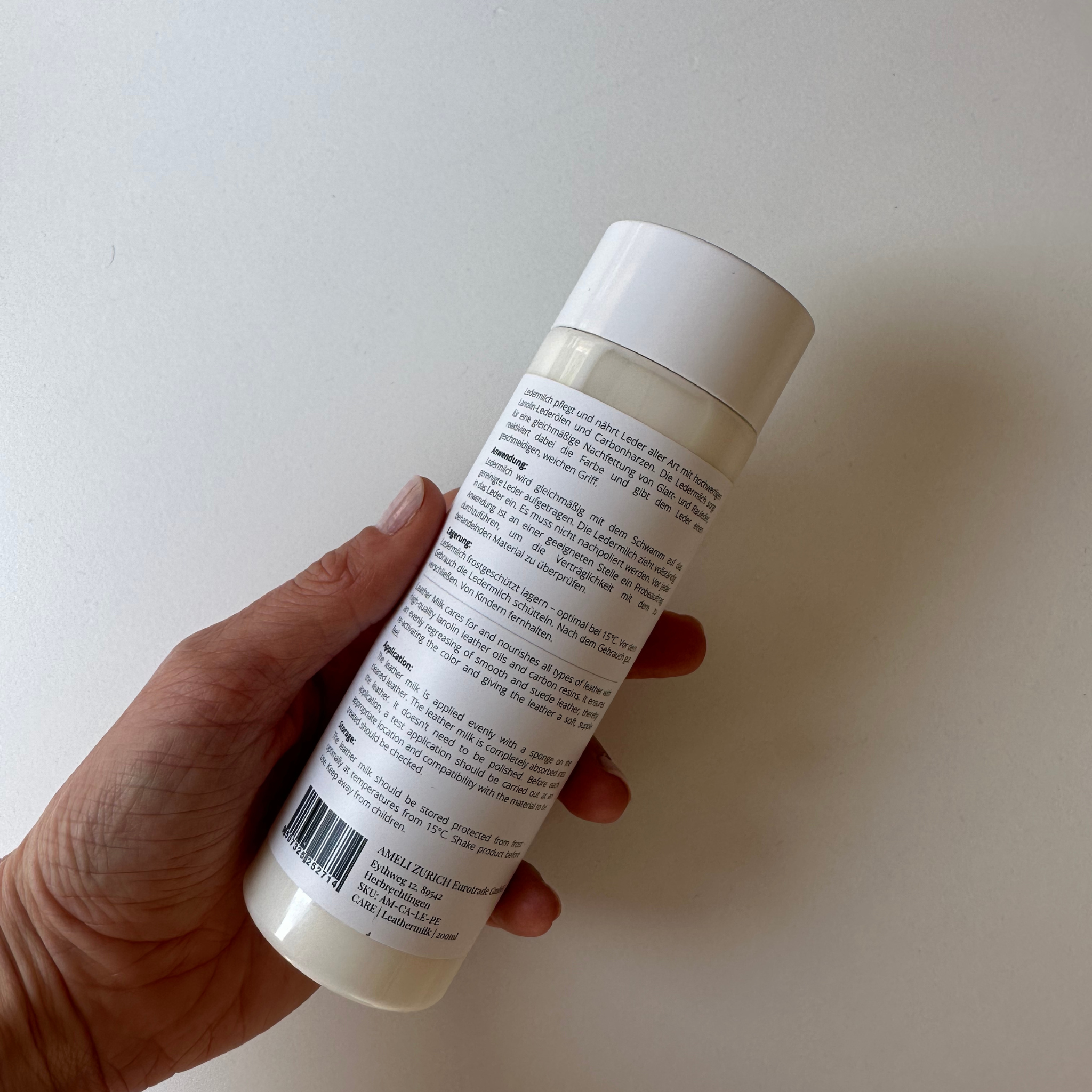 Sale price

SFr. 25.00
Regular price
(/)
Pickup available at Apollostrasse 9
Usually ready in 24 hours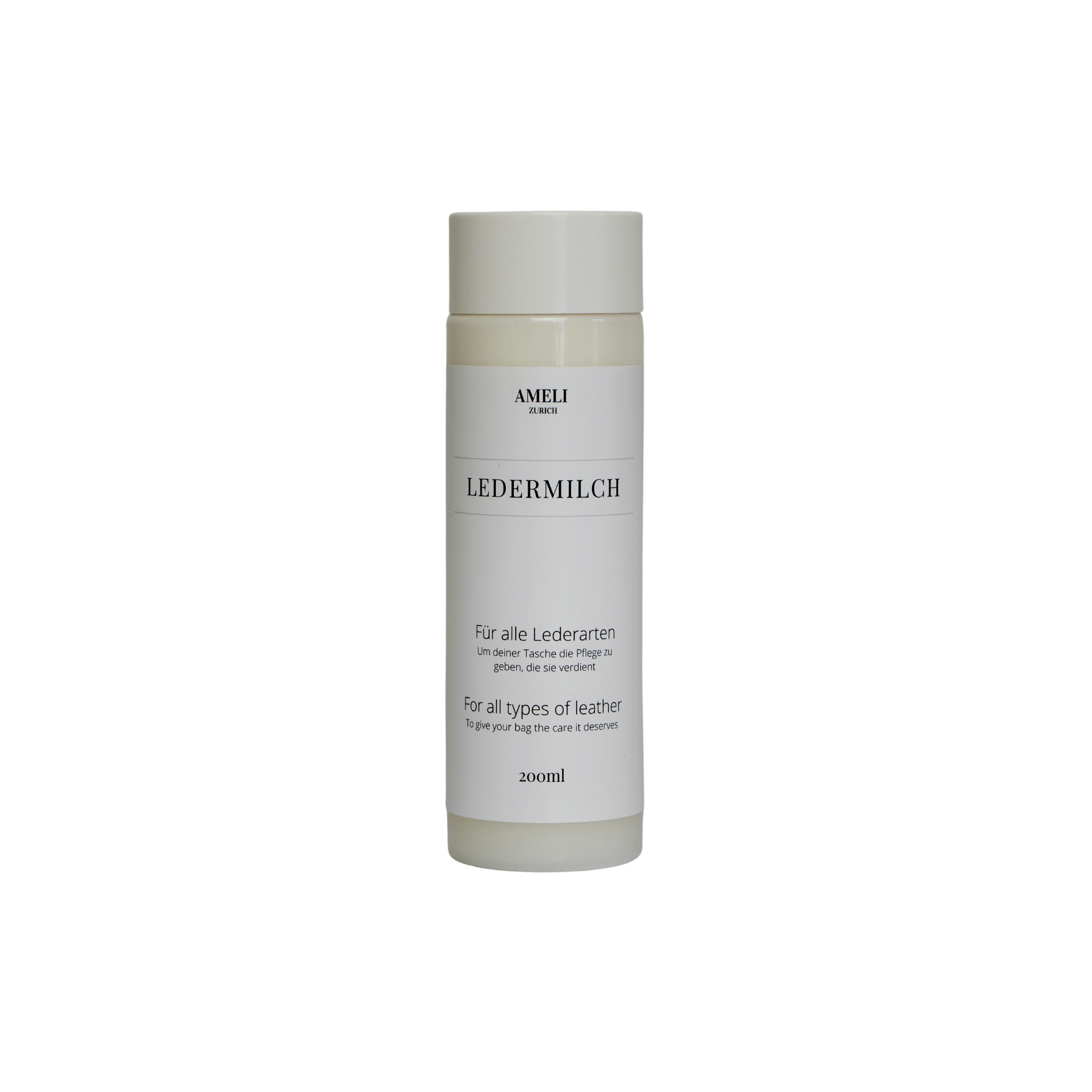 Apollostrasse 9
Pickup available, usually ready in 24 hours
Natural leather milk is an all-natural leather conditioner that maintains and nourishes your AMELI bag with high-quality lanolin leather oils and carbon resins, keeping your bag waterproof and ensuring the leather and color continue to look their best. Let us increase the longevity of our beloved AMELI bags!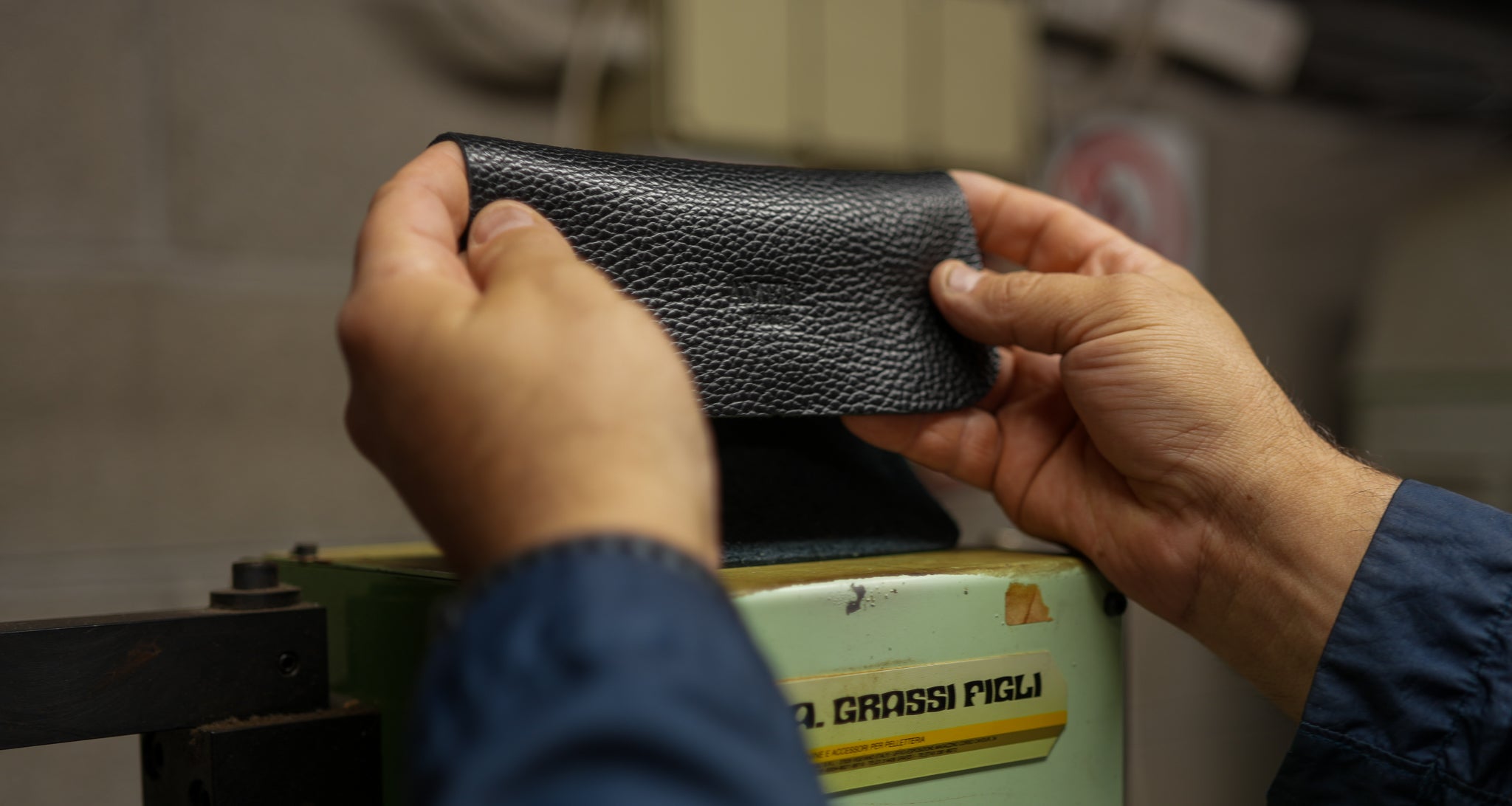 Learn more about how AMELI products are produced and how we ensure the longevity of our products.
LEARN MORE