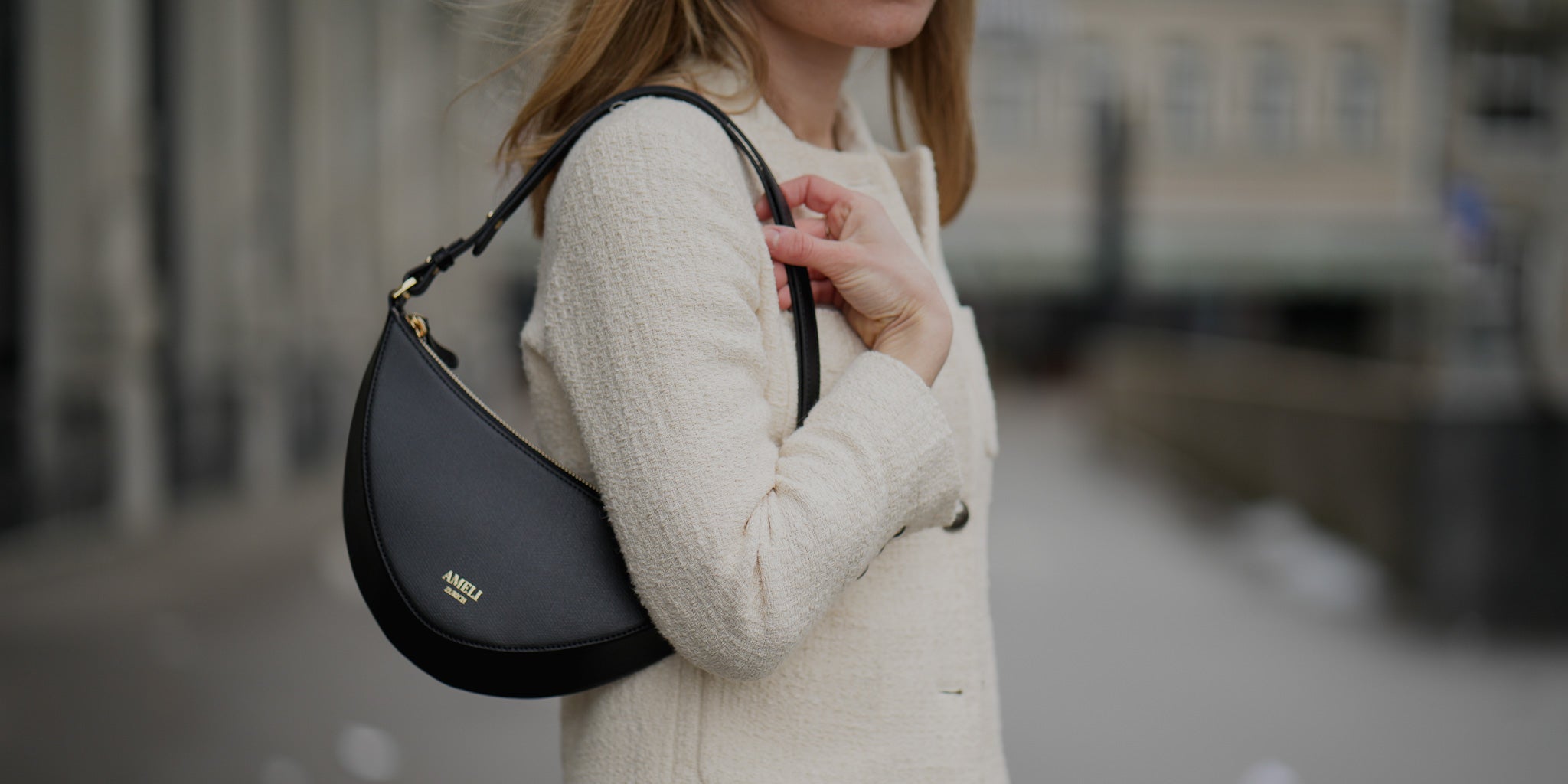 Small Bags
All our small bags are made from Italian leather and scratch-, water- and dirt-resistant. The design is minimalistic, elegant and timeless - all to accompany you for many years.
Open questions
To keep your leather handbag in optimal condition, we recommend regularly cleaning it with a soft cloth and mild leather milk and protecting it from excessive moisture and direct sunlight. For more detailed information, read our leather care guide.
If your struggling with your decision, which AMELI is the right bag for your needs, check our Handbag Guideline where we summarised all features for you.